The ancient city of Azerbaijan
Baku is one of the oldest city in Azerbaijan famous for its diverse architecture and landscape. You can expect to be travelling through historic streets at one moment which suddenly transitions to modern buildings and architecture, across a five-lane highway!
My visit to Azerbaijan in January 2020, included my two-day exploring venture in the old city of Baku. A beautiful place, rich in culture and heritage sites, hidden inside a fort (well that's the kind of feeling it gives! :D). Huge walls built on the shores of the great Caspian Sea, surrounds the city enclosing a colorful yet charming world inside. Old Baku locally known as Icheri Sheher – inner city makes up the historic heart of the city. It has quite a small population but is inhabited from centuries and it is from here the rest of the modern Baku city grew.
Here is a motion lapse video of my tour in Old Baku city!
The Tower at Guard!
I am not trying to create a war scene from Hellenic era :p but It pretty much felt like a walk through history. I was living in central Baku city which was approximately 7 – 10 km away from Old Baku. With a thing for rain and my first days in a touring country (Dubai Travel diaries) my long list of things to do, was cut to 'visiting Maiden tower', only. This, centuries' old tower, casts its shadow over the ancient city of Baku and guards it from the Caspian Sea. A strange thing I found about this tower is that: nobody knows the true purpose of its construction. Yet, over time, legends and stories have collected which makes it a queer and interesting place to visit!
A circular, stone staircase runs inside the tower which can be climbed for spectacular views of the old city up to the sea. Who knew amidst the rain and clouds the place looked even more attractive? I thoroughly enjoyed the views and couldn't wait to discover more of its surrounding places!
A stroll inside the fort!
After the pouring,the following day was bright and sunny, with a clear blue sky. It was a perfect winter day to stroll the streets of old Baku city. You know you have come to the right place as soon as huge walls made of pale, sun-bleached bricks, come into your sight. That's where your journey begins on foot! With my camera in-hand I set on to my voyage of discovering the inside of this fort city!
I immediately sensed rich culture and incredible history as I entered! For, inside the brick walls lied cobblestone streets lined with art, tons of traditional and heritage shops, themed cafes, local street food stalls, and boutique houses. The place had an exotic aura and I already began to vibe along!
The Vibe!
Traditional art
Though the city may seem small, enclosed inside huge walls. It is in fact a charming old city, stocked with traditional flair and winding alleys. You can easily get lost here but a good thing! The place gets lots of tourists, so if you get lost, you can always find a guide to navigate your way out. The city pavements are a display of profound art (of every kind!). From paintings, statues, handmade jewelry, and clothes to traditional and modern music. Locals' chants, fill the air as you pass-by different stalls. Many are seen to be indulged in a unique board game, which makes up a vital entertainment of old Baku.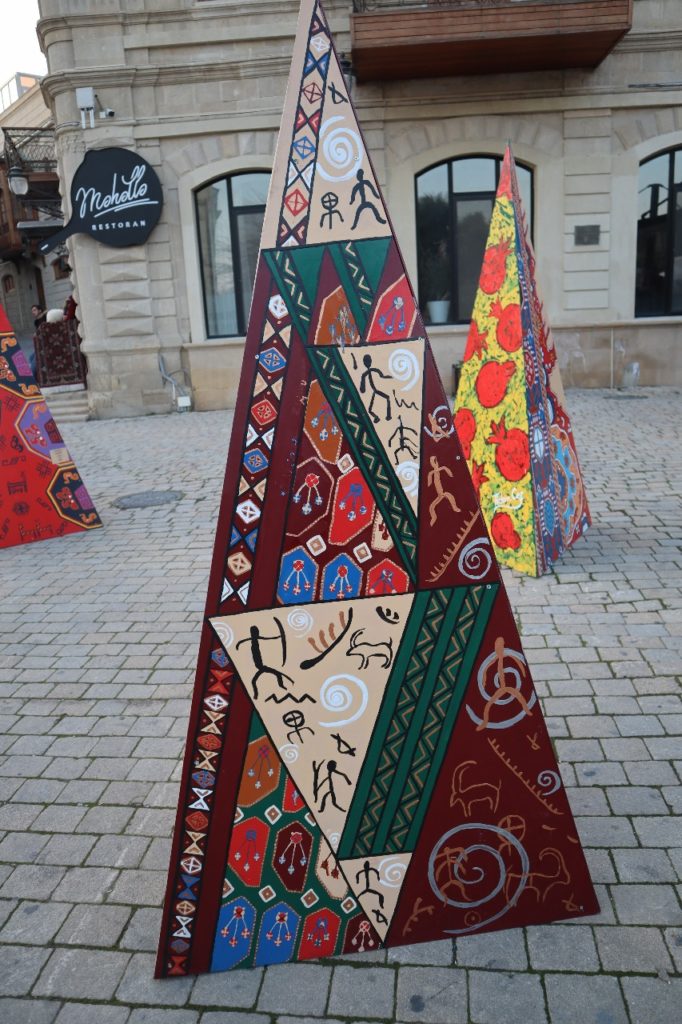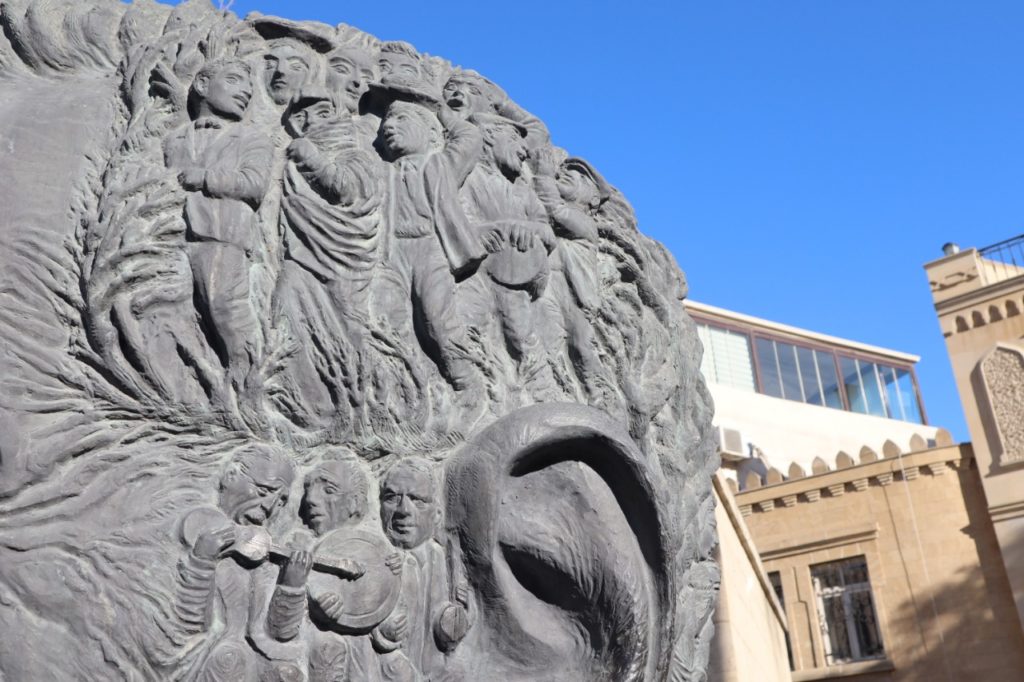 Street food & dried fruits
The street food in old Baku city is marvelous! Largely, because it is a mixture of European, Asian and Middle Eastern cuisines. And also, because it is so CHEAP! The good-natured locals offer you to taste around and try, before you buy something to eat. Added, the streets are specked with stalls of dried fruit produce which look so appealing to the eye. You just can't help but try!
Themed cafes & Restaurants
Just east of the old Baku city, a number of cafes are located, and they are not just ordinary cafes. Each of them stands out either known for a special delicacy or it is a full themed café representing art, culture or even history of the region. And inside these cafes, food is cooked and served in their usual traditional ways.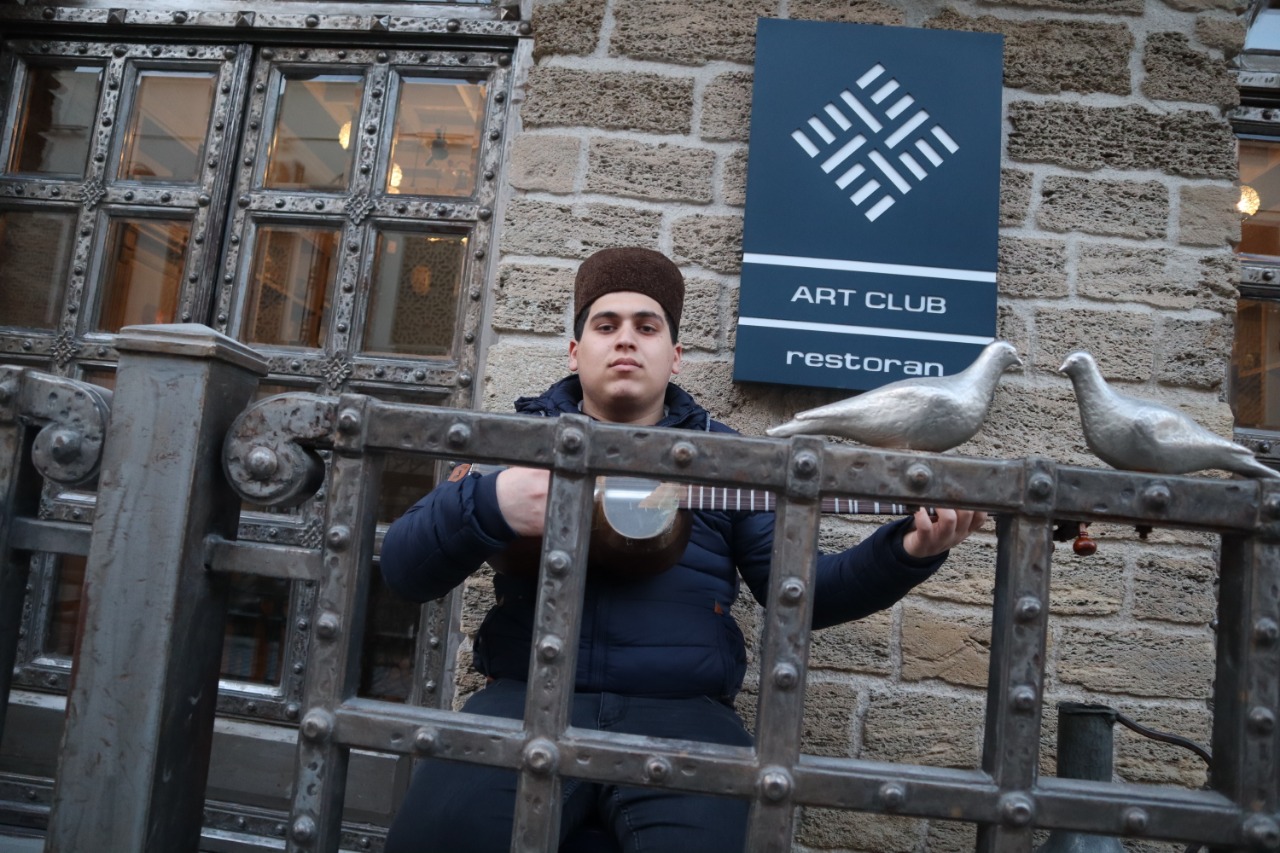 Automobiles
If you are crazy about cars, old Baku city is a place for you! Its streets are loaded with cars of all sorts from high-end sports cars to fancy and vintage mustangs. The locals also conduct a car show, where people from different backgrounds come to exhibit their cars. AHHH! The feeling of traversing among these beauties! :p
Final words!
I really enjoyed my short visit to the old Baku city. It was a unique experience walking amidst history and culture. The old traditions might have died in the rest of the city and perhaps the country, but they remain preserved in this walled city!