Have you ever been awestruck by art that shows you all the three periods of life it has seen; past, present, and future? I mean, what are the chances, right? Here we discuss three amazing facts about the Dubai Frame tower that will definitely want you to take its tour.
1.  It's the Biggest Picture Frame to Ever Exist on the Planet
Opened in January 2018, Dubai Frame was one such mesmerizing architecture that showed its viewers all the time periods of the country. Described as the biggest Picture Frame on the planet by "The Guardians" the frame shows modern Dubai like Burj Khalifa and Emirates Tower on one side and older parts of the city such as Deira and Karama on the other side. The frame that goes up to 150 meters high and 93 meters wide stands tall as an architectural landmark in Zabeel Park, Dubai.
https://www.instagram.com/p/B8wFGWnpsvI/
2.  It's exterior is inspired by Dubai EXPO 2020
https://www.instagram.com/p/B-Zmq72nha1/
The exterior of the frame is inspired by the logo of Dubai EXPO 2020, representing future. The circles represent 4000 years of the city's history and that is what the frame stands for. As His Highness, Sheikh Mohammad himself said about the EXPO logo that "This is our message to the world that our civilization has deep roots… over 4,000 years ago, the people who lived in this land had a deep creative spirit and today the people of this country are building the nation's future for centuries to come."
3. It's the Museum of both the Past and the Future
The frame consists of two transparent glass towers connected by a bridge on the top, giving a clear view of the city. The ground floor of the frame includes a museum that tells a story of the development of the city. The museum puts up an act that takes the visitors on a journey through time and history of Emirates. By the means of the latest presentation and 3D images, it feels like you're walking through the old city where Dubai was far away from witnessing the economic boom.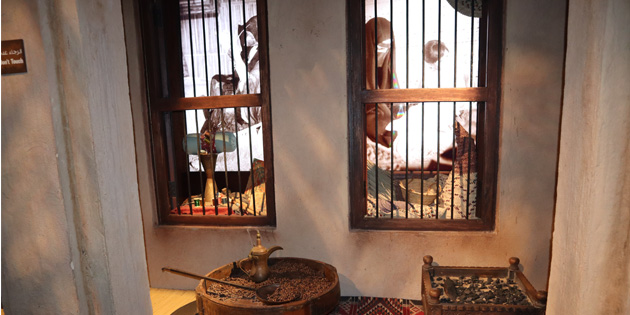 After this, the visitors are taken to the second experience on the sky-deck level where the present era of Dubai can be seen from all sides. Augmented reality and activated screens enhance the visitors experience.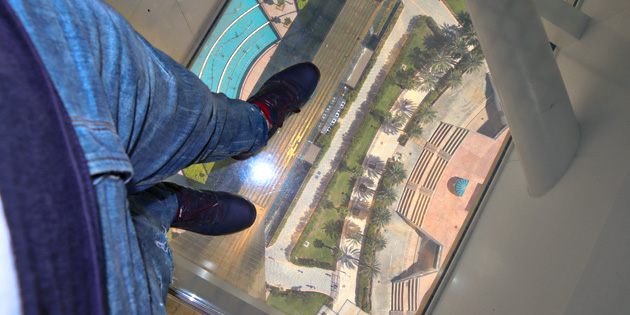 The future Dubai gallery is next on the list. The gallery shows 50 years from now into Dubai's future. The experience is no doubt surreal!
The frame outlines the city and shows brilliant work of LED lights setup by Signify and Tryka at night.
Dubai frame tower, since its opening in 2018 has been proven to make you fall in love with the city even more. It forms a significant attraction for visitors, tourists, and residents alike and will leave you wonder-struck by every bit of art within its glass walls.